So, apparently I can only blog on special occasions. 
Today marks 2 years since AJ was placed in my arms and we could call him forever ours.
Happy Anniversary, AJ! A lot of my memories of that trip have faded, but I may not ever forget when they strapped you to me in the Ergo and we walked out the door and down the street. Before we reached our hotel, you were sound asleep, and that was probably one of the best moments of my life. Finally, my son was in my arms and always would be.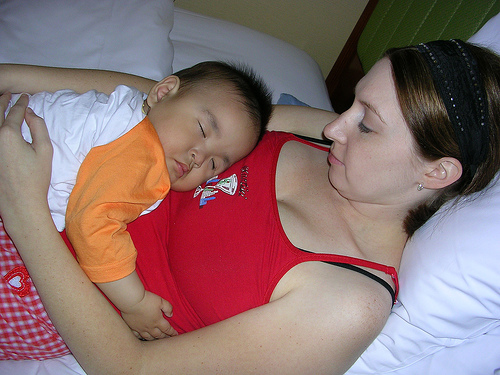 A lot has happened in two years, mostly because you will not stop (or even slow down) with the growing and the learning and the changing. You're already turning into a little boy, and though I miss my baby, I cant wait to see what you'll become. Last night you counted backwards from 10, and I didnt even know you could do that! I was very impressed. (I guess I have Yo Gabba Gabba! to thank for that). You've definitely found your independence and want to do everything by yourself (unless its something *I* want you to do, like poop on the dang potty!) You STILL love to drum, and get better by the day. I'm both excited and nervous at the possibility of you being a drummer for life. 🙂 Yesterday we took you to the pool (first time this year) and you were SO excited. There's nothing better in life than your sweet smile and laugh. Well, maybe your hugs. Yes, your hugs make my world feel right.